Login Help
For Paramedics of the Northwest Regional Paramedic Program, to access your online certification records and online learning, log in to this site to start. Once you have successfuly logged in here you will be automatically logged into MedicNET and MedicLEARN.
Click the Orange Login button at the top left of the homepage. This will open the login pop up.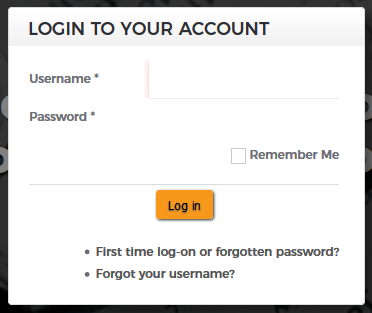 If this is your first time logging into the website, click "First time log-on or forgotten password?"
This will take you to the password reset page. Enter your SERVICE email, do not enter a personal email address.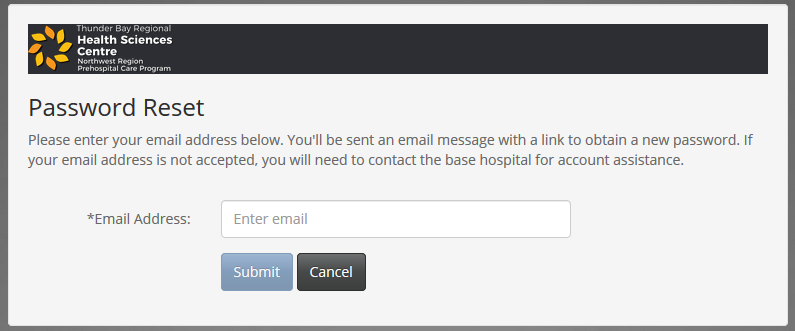 Click submit, and check your email. The email sent by the system contains a link to change your password. The link is valid for 24 hours. If you are unable to complete the password change within 24 hours, request a new password reset link when you are able to receive the email and complete the password change.